Friday, 13. October 2017
Froehliches Sauerkrautmachen am FR!!!
we cannot live without german SAUERKRAUT!!!!!! unpossible for us... *smile* so we spent the whole Friday with the different steps of making sauerkraut. we started when finished breakfast at 11 AM and got ready having a late lunch at 6 PM!!!!!!!!!!!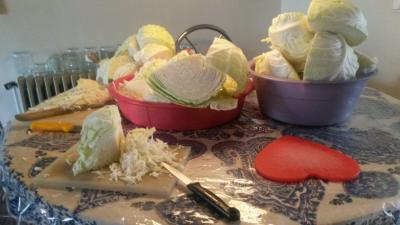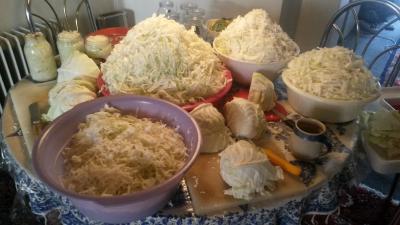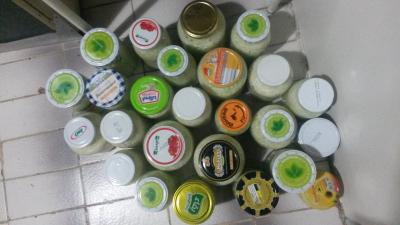 25 glasses filled with 20 kg cabbage...... omg......
we were working for 7 h nonstop in a team of three!!!
guten appetit!!!!!!!!!!!!!!!!!!!!!!!
... link (0 Kommentare) ... comment
Wednesday, 11. October 2017
WELTPOSTTAG - WORLD POST DAY
9. oktober Internationaler Tag der Post - gratulation an alle postcrosser!!! *smile*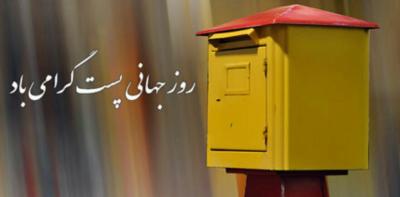 October 9th is World Post Day!!! congrats to all postcrossers allover the world!!!!!!!!!!!
... link (0 Kommentare) ... comment
Monday, 2. October 2017
Tassua.......... mourning days.. fall 2017
it was my wish since years to celebrate an anniversary for my beloved great parents-in-law!!!!!!! so I got successfull in this fall, while son2 and his family are with us, as they are working/ changing smth in their own home again...
because of their support and kindness it was possible for me to get habitude to stay in such a different culture.. for a young mom who hadn't see any others than european countries at that time.. 41 years ago... how bad I had been during my personal earthquake in my life here when moved to IR, my mother-in-law always said, doesn't matter, she has nobody here around and she is my daughter as well.......... R.I.P. and shame on me..
passed away in oct 1983 and sept 2010
thank you, dear lili_6789 and yashila_81 for your help!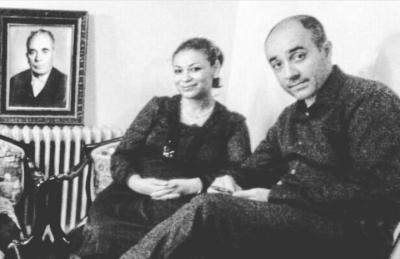 ... link (0 Kommentare) ... comment