Saturday, 25. September 2021
CHRISTO - Arc de Triomphe, Wrapped!!!! :-))))))
here I will collect all arc-pics I can get during this time of the exhibition in paris! and here is the first one from my dear sis:
Arc de loin, champs elysees
... link (0 Kommentare) ... comment
Friday, 24. September 2021
Lazy FRIDAY........... :-))))) ;-(((((
the kiddies got picked up at noon and I had my tinker-time
for my own.... hehe... started another Farsi Collage, not bad..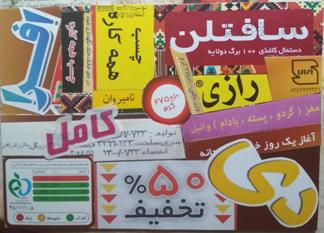 and later I begin with a longtime idea of another SKULL!!
not finished yet....
UPDATE - finished the skulllllllllllllllllllllll!!!!!!!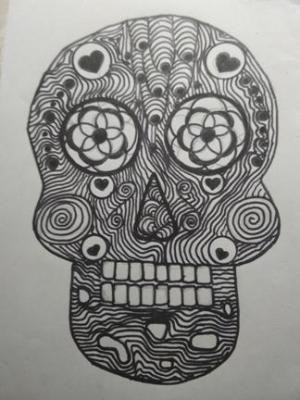 for lunch my dear hubby got his favorite dish, hehe..
zucchini - what else??!? and me the supermini potatoes from
our havest recently!!! both with joghurt. and everything
from our garden!!!!!!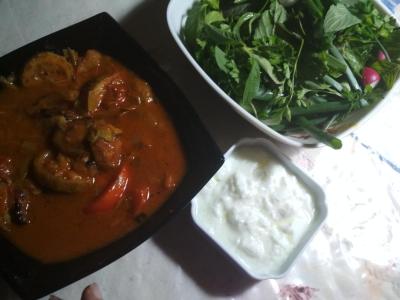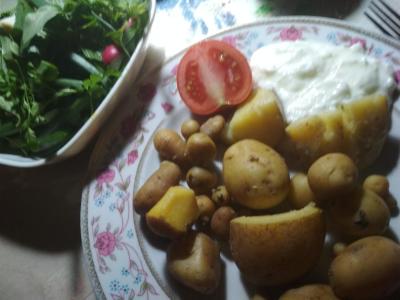 ... link (0 Kommentare) ... comment
Thursday, 23. September 2021
Herbstanfang.... 23. Sept. 2021 ;-))))))
On WED, 22.9., yesterday I made finally a PAISLEY-collage and
agreed a lot!!!!!!! even with the heart-cut out!!!!!!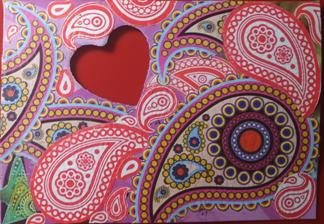 heute am Donnerstag kamen KiVi wie ueblich!!!!!!!
gestern hatte ich mit den gartenkartoffeln kartoffelcoucou
gemacht u es blieb genug fuer heute mit den kiddies auch.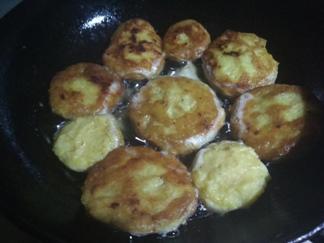 ausserdem hat lili_6789 reis mitgeschickt, so dass wir in jedem
falle satt wuerden u ich keine zeit mit Kochen verplempern
musste u wir schoeeeeeeeeeen Zeit zum Basteln hatten!!!!!!
und genau das haben wir gemacht!!!!!!!!!!!!!!!
wir haben witzige faltbilder gemacht, zuerst von insta das mit
dem apfel u raupe u danach dachte sich jeder selber aus...
haben jeder 3 - 4 stueck davon gemacht!!! machte spass!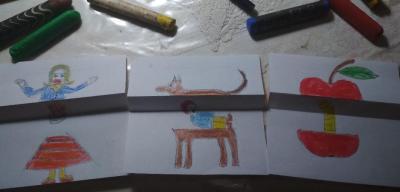 1 - maedchen m gebkuchen im bauch
2 - wolf m rotkaeppchen im bauch
3 - apfel m wurm
spaeter haben wir ein windspiel gemacht, eine schlange
ausgeschnitten u bemalt u am faden kann man sie aufhaengen.
mit beiden sachen haben die kids dann eine ganze weile
erstmal gespielt!!!!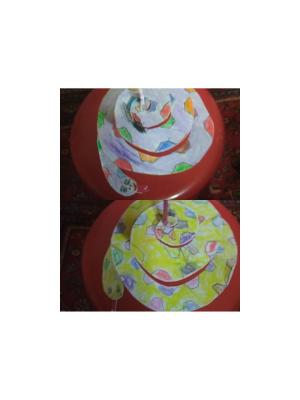 sie wurden zeitig muede u so haben wir den rekord gebrochen
u sie waren um 21 uhr im bett, ein buch besprochen, dann ich
sehe was, was du nicht siehst u dann gelesen u dann schliefen
beide um 22 uhr tief u fest...........
... link (0 Kommentare) ... comment