Thursday, 26. November 2020
AVVALIN BARFE 2020!!!!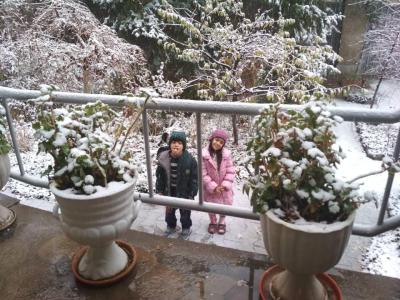 first snow here in ferdows!!!!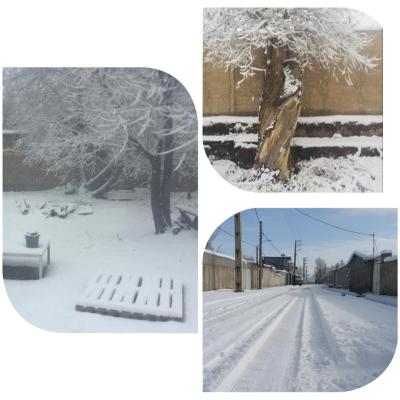 and here first snow in our garden!!!!!
(c)aminML
And at the same time we had our annually xmas-cookies-baking.
Yummmmyyyy..... Great Kiddies!!!!!
Even Anita told us, she got influenced when she read about our cookies and made the same day the black-&-white-cookies remembering her childhood!!!!!! yeahhhhhh!!!!!!!!!!!!
Zuerst haben die Kinder, die kleinen Profis, den teig fuer unsere Weihnachtskekse ganz alleine gemacht, dann die Ausstecherle und ipue das Schwarz-Weiss-Gebaeck!!!
Dann hab ich zum 1. mal die Apfeltaschen probiert!!!!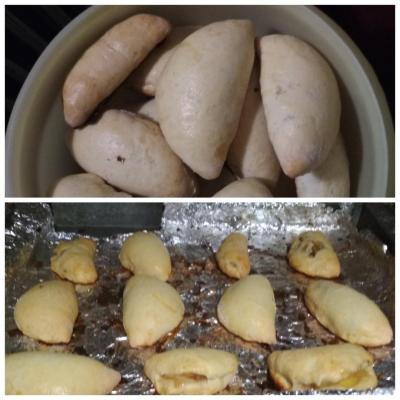 Möchtet ihr das Rezept haben?????
Teig:
- 600 g Mehl
- 12 essl. Öl
- 2 Eier
- 250 g Quark
- 100 g Zucker
- 1 Tuetchen backpulver
Mit der Hand kneten, ausrollen 1/2 cm dick, mit einem gr Glas ausstechen, füllen u zusammendruecken, mit Mix aus Eigelb u Milch bestreichen, 20 min backen
Füllung:
- 5 Äpfel, sehr kl schneiden
- 5 essl. Apfelmus
- 2 essl. Zucker
- reichlich Zimt
- Handvoll Rosinen
- Rumaroma
in etwas Wasser kochen, reduzieren.
diese menge ergibt ca. 20 stueck.
... link (0 Kommentare) ... comment