Friday, 15. January 2021
Happy Weekend with Happy Kids!!! :-)))))))
DO/ FR hatten wir KiVi bei uns!!!!
Es war rundherum schön!!!
Viel gespielt, viel gebastelt u genauso auch viel freies Spiel!!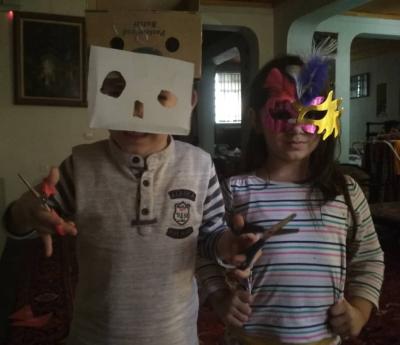 Der geplante Tag im Garten fiel aus, weil es Männe nicht so gut ging..
das geplante Essen verzehrten wir bei uns -Ghorme sabzi m Reis.
Ich fand bei lecker.de (Werbung) einen wunderbaren Salat "Granate"!!!!! Wer mag das Rezept???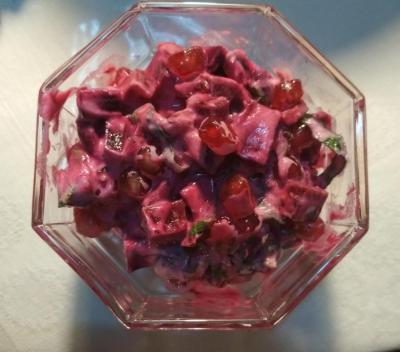 1/2 kg Rote Bete, gekocht, gewürfelt
2 Granatäpfel
150 g Babyspinat, feinschneiden
(beetroots, pomegranates, spinach)
150 g Joghurt
2 Essl. Olivenöl
Saft einer halben Zitrone
Inhalt einer getr. sauren limone
Gewürze: Oregano, Pfeffer, Salz, Zucker
(joghurt, olive oil, lemon, lime,
oregano, black pepper, salt, sugar)
pls make a dressing and give it to the diced beetroots, pomegranate pits and fine cutted spinach.
Alles verrühren u über die ersten 3 Zutaten geben!!!
Wer mag:
150 g Feta, drüberbröseln
if you like add feta cheese!!!
Das Rezept ist echt empfehlenswert!!!!!
danke@www.lecker.de
this great salad perhaps you like to give a try, too??
... link (0 Kommentare) ... comment