Friday, 22. January 2021
Happy Weekend with Happy Kids, die zweite..!!! :-)))))))
we had a weekend with two science experiments.. hoho!!!
experiment #1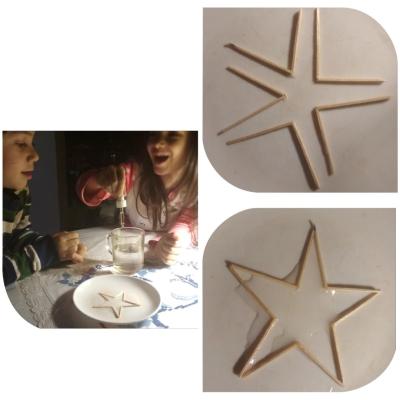 beim ersten experiment wurden zahnstocher gebrochen, 5 stueck im kreis gelegt u dann 2 - 3x gr wassertropfen mit einer pipette in die mitte u wie von zauberhand bewegten sich die schenkel u es wurde ein STERN!!!!!!
experiment #2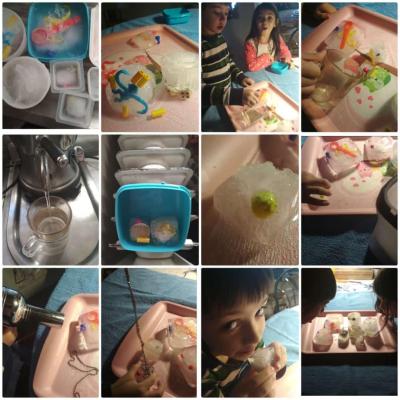 the kiddies got thrilled and so proud of!!!!
bei experiment2 wollten wir ausprobieren, wie man eis auftauen kann. der reihe nach, wie lange das eis damit zum auftauen brauchte:
- anhauchen
- lecken
- Foen
- Salz
- Heizung
- heisses Wasser
am nexten tag zuhause probierten sie das ganze nochmal mit yashila_81, dazu Rat von sis auch mit mikrowelle, die dann alle schlug u am schnellsten auftaute!!!!!!!!!!!
... comment