Monday, 5. October 2020
The day after..... ;-)))
yesterday, on SUN at 7.30 PM there was an unbelievable noise..... hail, lightning storm, heavy rain, a big severe weather......
flash flood allover the city..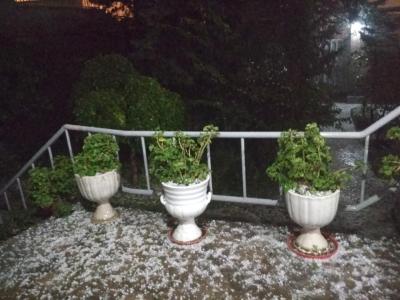 gestern am SO um 19.30 startete in tab ein unglaubliches UNWETTER!!!! starkregen, gewitter, hagel u stehenden fusses ueberall eine ueberschwemmung, die sich gewaschen hatte....
und wir, die alte leier, fanden immer mehr stellen im alten kinderzi, wo es tropfte.... am ende standen dort ZEHN eimer!!!! und und und... es haengt uns zum halse raus..
sohn2 sagte uns zu, heute zu mittag zu uns zu kommen. um 12 wurden wir davon wach, der er bei uns hier u da rumorte... na, das war ein froehlicher wecker!!!! hatte unsere einkaeufe erledigt u desinfiziert, sogar frisches brot, ROGGENBROT!!!! u wir Drei setzten uns zum spaeten fruehstueck!!!!!!!!!!! beide brote haben wir zu dritt verputzt, juchuuuuuuu!!!!!!!!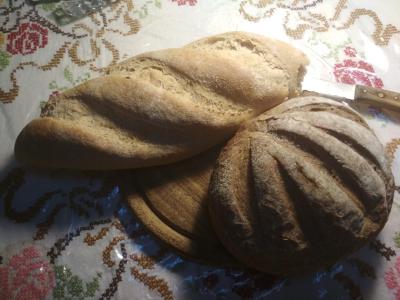 den abwasch hatte er auch gemacht, wozu mir gestern die lust vergangen war... u einen leckeren FIRNI gekocht, ausserdem war die heizung an, damit die nassen stellen trocknen sollten..
so ging es uns GUT!!!!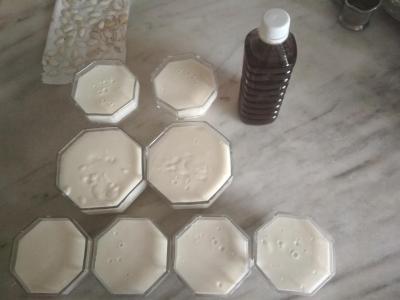 and last but not least he picked up our last grapes.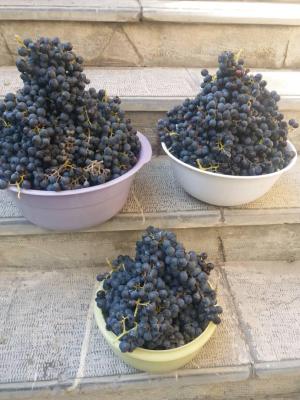 ... link (0 Kommentare) ... comment