Sunday, 14. February 2021
Neben dem ueberfluessigen Valentinstag.......
...bereite ich etwas zum Basteln fuer die kiddies vor. sie lieben
herzen u mami auch, u da wird es eine schoene ueberraschung!!
wie vernuenftig u weise die Finnen doch sind, die ihn "Tag der Freundschaft" nennen.. das kann man akzeptieren!!!!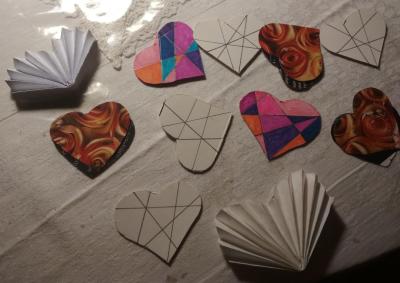 of course, the needless valentine's day, needless like halloween,
and and and... but the kiddies love hearts and mom love hearts,
and so grandmom prepared the next tinker-time.. here we are!!!!!
finnish ppl are so reasonable and wise to call it 'friendship day'!!!!
this I can accept, too!!!!!!!!!!!
UPDATE 17.02.2021: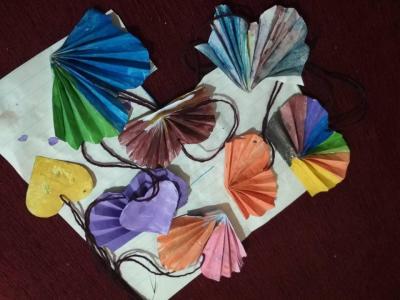 mit grosser geduld und ausdauer arbeiteten KiVi an den Herzen, und am ende haengten wir sie an einen gr zweig, u als mami kam, wurde sie damit ueberrascht u freute sich riesig u fand einen schoenen platz dafuer ueber dem kuechenfenster!!!!!!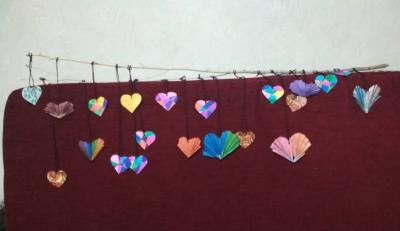 ... comment