Sunday, 21. February 2021
Hoehlenwohnungen Langenstein/ Halberstadt
https://de.wikipedia.org/wiki/H%C3%B6hlenwohnungen_Langenstein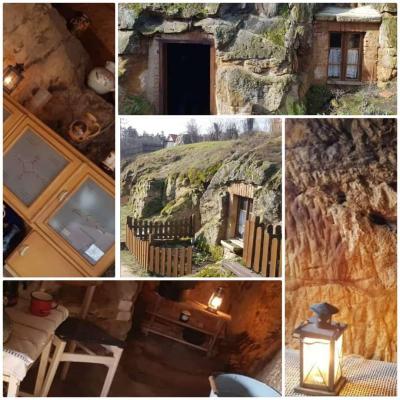 my german friend from marand and her son & family today had a trip to the harz mountains and visited this special place and shared a lot of interesting pics!!! huge thankyou!!!!!!!
die wohnungen wurden aufgrund von wohnungsnot in langenstein im 18. jhdt ausgebaut u waren bis 1910 bewohnt! wurden dann bis 1990 als tierstaelle von den spaeter davor gebauten haeusern benutzt u dann kuemmerte sich eine gruppe darum, die wohnungen wieder herzurichten u ein museum zu erschaffen!!!!!
kandovan in deutschland... GREAT!!!! german kandovan!
UPDATE later in the day:
meine freunde sind UUUUUUUUnglaublich!!!! eine klassenkameradin
von mir aus wolfsburg sah diese collage in meinem status, es war schoenes wetter, u sie beschlossen, die hoehlenwohnungen aufzusuchen!!! und schon bekam ich 50 - 60 fotos von dort u hab
nun das gefuehl, ich sei selber dort gewesen!!!!!!!!!!!!!!! jippieeeeeeeeeeeeehhhh!!!!
... comment