Friday, 28. May 2021
Tinker-time at Kuye Ferdows!!?!
the kiddies stood with us from WED to FRI and we had
time enough, finally to have a great tinker-time!!!!!!!!!!!
endlich wieder mal genug zeit zum basteln!!!!!!!!!!!!!!!!
mit einem schwamm u fingerfarben hatten wir sehr viel spass,
schoene regenbogen herzustellen!!!!!!!!!!!!
und aus einem eierkarton entstanden diese blumen!!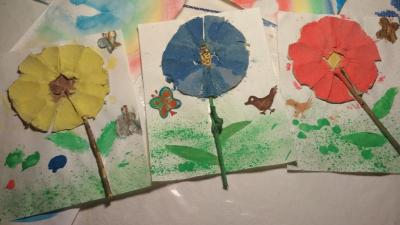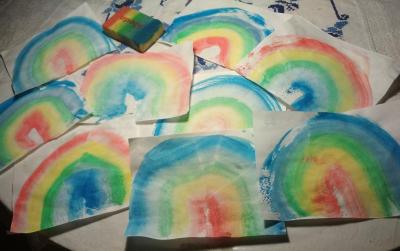 ... link (0 Kommentare) ... comment