Saturday, 20. March 2021
Next Stop on the Road: ABYANEH :-))))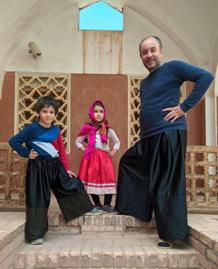 abyaneh ist ein sehr interessantes fleckchen.
die leute leben komplett traditionell, die frauen tragen grosse umschlagtuecher anstelle von tshador, die maenner tragen extrem weite schwarze hosen aus glaenzendem stoff, die im unteren drittel gesteppt sind. ausserdem sprechen sie ihre alte sprache von ganz frueher......, die nirgendwo sonst noch gesprochen wird.
Not only the next stop in the traditional village of abyaneh, where
the kids bought trad. clothes for all of them, but also the BDay of
our sweet & lovely lil granddaughter, turned 5 at march, 18!!!!!!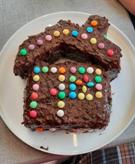 **************************************
During this night I prepared our haftsin!!!! Love it!! It's such a beautiful custom of Norouz celebrations!!!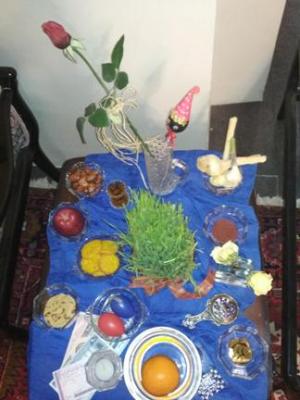 And all the traveltoys got their Pic!!!!!
psssst... it was only strawberry bear, who got a
second pic with all the missing stuff included... hihi..
he's ipue's favorite it seems....................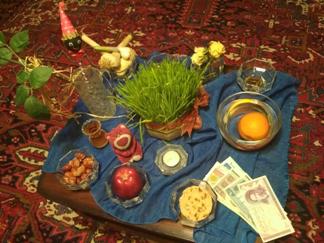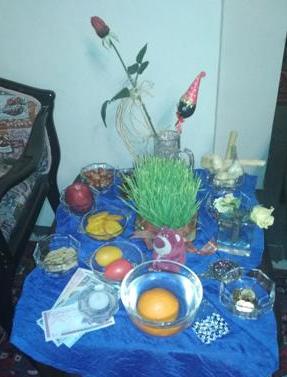 ***************************************
The Kids in the morning were started for Maranjab Desert!!!!?!??!
the one and only PARADISE for kiddies!!!! like a Giant sand-pit!!!!!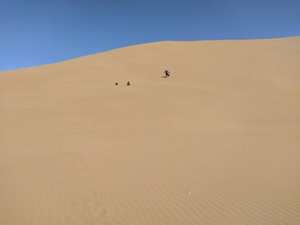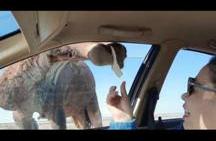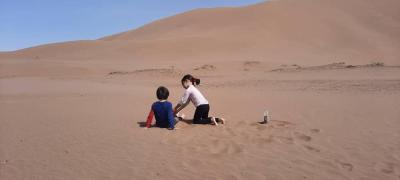 And later, at 13.07 and ..sec we will welcome the
NEW IRANIAN YEAR 1400 which yalikivi did in the desert!!!!!

... comment