Sunday, 30. May 2021
Meine 'Beute' am SA in the City.. yeah, yeah!!!
wir hatten heute, SA, in der stadt zu tun, yashila_81 kam vorher
mit unseren einkaeufen, klasse!!!!! u.a. mit 10 barberi!!!
wir waren bei Null mit unseren brotvorraeten!!!!!!!!!!!
u dann ergab es sich, dass dort, wo wir zu tun hatten,
links davon unser superbrotladen mit dem tollen runden brot
aus gerste war, u rechts davon gab es supertolle,
ganz frische erdbeeren wie gemalt!!!!!!!!!!!!!!!!!!!!!!!!!
hier sehr ihr unsere 'BEUTE', juchhhhhuuuuuuuuuu!!!!!!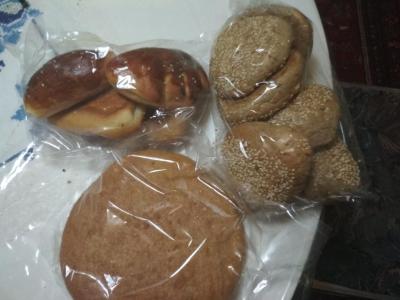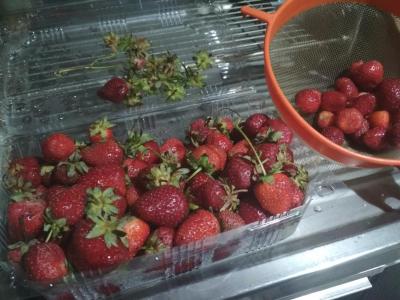 so we had a great dinner on SAT: strawberries with milk!!!!
and all the bread incl 10 of our yummy barberi bread
found place in our freezer - and not even a papersheet anymore......
... comment
melanie fr, Tuesday, 1. June 2021, 01:48
Hummm.. brot... ich würde gerne wieder Lavash und Barbari essen !!!
... link